Gil Fancher - REALTOR ®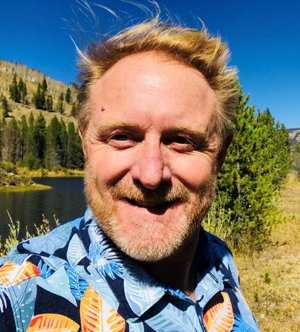 2077 N. Frontage Rd #107 Vail, CO 81657
Edward Gil Fancher has been selling real estate in the Vail Vally since 1999 where he began his career in the heart of Vail Village, with a goal of focusing on luxury real estate sales as well as helping locals in the Vail Valley. In May of 2013 Gil partnered with Ted Steers to start a new boutique real estate and vacation rental firm, Vail Real Estate Center.
Originally from Greenwood Mississippi, Gil has called Vail home since 1991. His beginnings in the inner workings of resorts began at Walt Disney University, a college program that he attended during his days at Mississippi State University. Gil has extensive knowledge of the Vail Valley, continuing to educate and update himself on what is going on in the local real estate market. Gil lives with his family on the banks of the Eagle River in Avon, near the base of Beaver Creek. Gil's wife Jennie has been super involved with the communities of the Vail Valley and served as an Avon Town Council member and Avon Mayor for 8 years. Gil and Jennie's two children are born and raised in the Vail Valley and now their son Burke is 22 and graduating from the University of Vermont and their daughter Mary is a sophomore at The University of Colorado at Boulder. Gil's love and passion for the Vail Valley, mixed with his desire to help people, makes him an excellent Real Estate Broker/Consultant to choose.
After many years of working for other Real Estate companies in Vail Gil partnered with Ted Steers to start the Vail Real Estate Center in 2013 focusing on Real Estate and Vacation Rentals. Gil is the Employing and Managing Broker with a variety of great Agents to choose from; Ted Steers, Liz Simpson, Michael Marshall, Michael Scola, Eva Hutchinson and KImberly Rowland. The Agents for Vail Real Estate Center are constantly focused on our clients and customers offering every available servicie while at the same time continuing to build strong relationships to create clients for life. "We love what we do. It's an amazing opportunity to be able to have so much fun with your career. We meet the most interesting people and get to help them become a paper today our community to enjoy the lifestyle offered in Vail. There's no better feeling than helping someone find their dream in Vail!
Our success in the Vail Valley has been great so far and we are working hard to continue building new relationships daily at the Vail Real Estate Center. We always have our ear to the ground for news and happenings in Vail if you want the latest Vail Valley scuttlebut contact us today!